Summer is officially here and we love to begin and end our days on our deck. This morning, while enjoying our coffee, we watched an egret, who my neighbor, Denise and I have named Fred, hunt for his breakfast. In the evenings, the red tailed hawks and owls come out for their dinners amid a chorus of frogs and showers of lightening bugs.
It is a beautiful and peaceful place.
On the weekends, we will enjoy a cocktail or two while catching up with each other.
This light and refreshing drink is perfect for a hot summer's night.
Enjoy.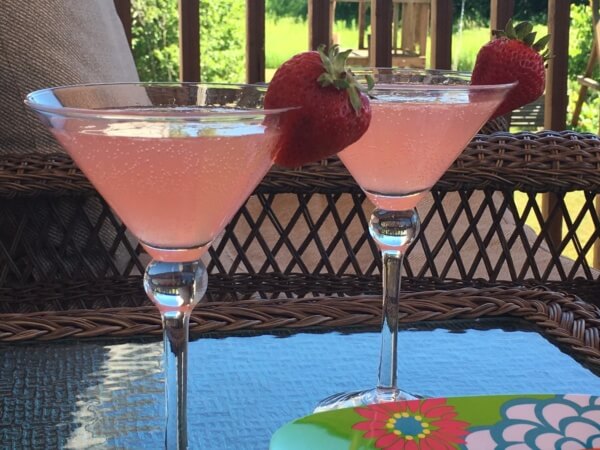 | | |
| --- | --- |
| | |
Measure out coconut rum and mango rum into a shaker filled with crushed ice. Shake well to combine and chill.

Pour chilled rum into glasses.

Finish drink with equal parts strawberry lemonade and sparkling water. Stir to combine.

If desired, garnish with strawberries.
This Summer Days Cocktail recipe is gluten free, dairy free, vegetarian and vegan.