Meatloaf has gotten a bad reputation over the years. Memories of dried out loaves drowned in burnt ketchup, are the images that pop into Justin's mind whenever I suggest it for dinner. It has taken some time to convince him that not all meatloaf is like that.
Fortunately, he has on open mind and was willing to give it a go. And what do you know, he liked it! It reminds me of a commercial from years back, probably around the same time period as the bad memories.
The good news is that you can be creative. If you have leftover vegetables that you are not sure what to do with, cut them up and put them in. Meatloaf is also great for the 1/4 jar of pasta sauce that has not been used up yet.
One of the best things to do with leftover meatloaf, is of course, a cold meatloaf sandwich. I absolutely loved those as a kid. All you need is some mayonnaise and bread, and well, leftover meatloaf.
So go ahead and give it another go, it is a comfort food that is perfect for those cool fall nights that are just starting.
For more delicious gluten free recipes, please visit our recipe page.
Need help finding gluten free items in your grocery store? Download our free mobile app with scanner today to ease the stress of shopping for gluten free items.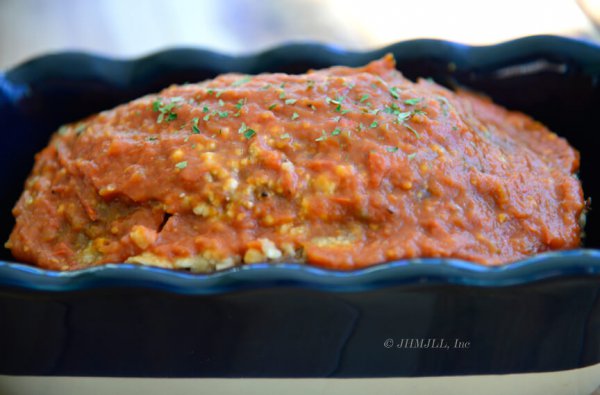 | | |
| --- | --- |
| | |
Add olive oil to a large non-stick pan, add the onions and celery to the pan

Cook for 10 minutes and remove from pan, set aside and allow time so they are cool to the touch

Combine all the ingredients in a large mixing bowl. With clean hands, mix all the ingredients together until well incorporated

Divide mixture into three equal parts and form the loaves either freehand or use a loaf pan. If freezing, allow the mix to firm up in the freezer for awhile before removing from the loaf pan, wrap well, mark the date on package and freeze.

Bake for 1 hour at 350º directly in loaf pan or arrange the free form loaves on a baking sheet or in a shallow pan.

If adding cheese, about 10 minutes before the meatloaf is done cooking remove from oven and drain any excess juices and add the cheese. Return to the oven and cook for the remaining 10 minutes.

Serve with roasted tomato ketchup (optional)
You can combine a number of recipes for some meal planning and second use dishes. If you make pasta with vegetable marinara sauce one night, save some of the vegetable marinara sauce which you can use in place of tomato sauce. It adds more flavor and texture to the meatloaf. You can also use either the marinara sauce or the roasted ketchup to top off the meatloaf . Click here for the recipe for our roasted tomato ketchup.
This Meatloaf recipe is gluten free and dairy free.